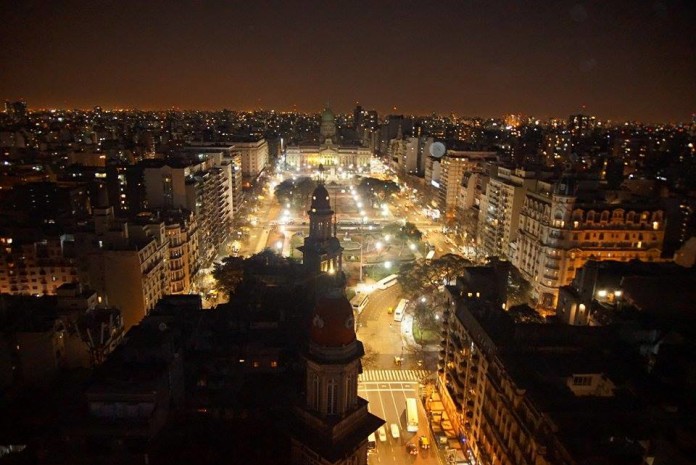 Buenos Aires has an exquisite architectural backdrop. Everywhere you look, you can find beautiful buildings with exotic facades, mixing the hints of traditional European vibes with the Latin American flavor that we all love about Buenos Aires. What better way to enjoy the beautiful skyline of these buildings than by taking up a hike to one of the most elegant places in the city, the Barolo Palace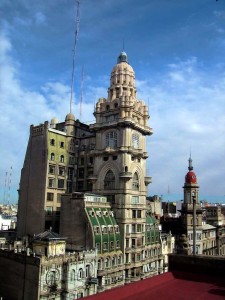 .
The Barolo Palace is inspired by its owner's admiration to Dante Alighieri's The Divine Comedy. The building was constructed between 1919 and 1923 by the architect Mario Palanti, and it has been one of the most emblematic places of the city, a true love song to the art of Buenos Aires. All around the building, both inside and outside, you can discover hidden symbols and references to Dante's poem, making the building not only beautiful, but interesting to decompress.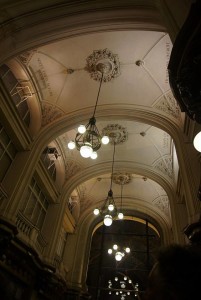 At the lighthouse on floor 22, you can experience a 360° view of all downtown Buenos Aires, especially a spectacular view of the National Congress and the Presidential House or Casa Rosada. If you pay attention you can spot the peak of the Obelisk! What you get here is not only an awesome view, but the direct feeling that you are flying over Buenos Aires. The view you get here you won't find easily and if you are passing by the very important Avenida de Mayo, you can't miss this great opportunity! From the ground, the Barolo Palace does not make justice to what awaits you at the top!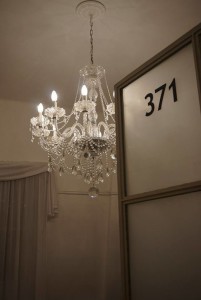 The best part about the Barolo Palace is that
they offer detailed guided visits during the day and during the night.
You can repeat the experience in all the settings and you will still be in awe on how beautiful the city looks from above! I went for the late night tour and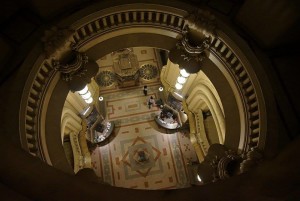 I got a very impressive explanation by the guide Tomás, and some very nice wine tasting. I must have spent a good 40 minutes just standing in the little terraces and enjoying the city lights. This is a great idea for a nice summer night with your friends because it makes up for great photos! Make sure to enjoy!
To visit the Barolo Palace, make sure to check out the official website: Palacio Barolo Tours for all the information regarding tour prices and schedules.
Email: info@palaciobarolotours.com
Monday to Saturday 12 hrs – 20 hrs
Thursdays  12:30 hrs – 20:30 hrs
+54 11 4381 1885 +54 (9) 11 (15) 5483 5172
Av. de Mayo 1370 PB Local 6
Buenos Aires, Argentina