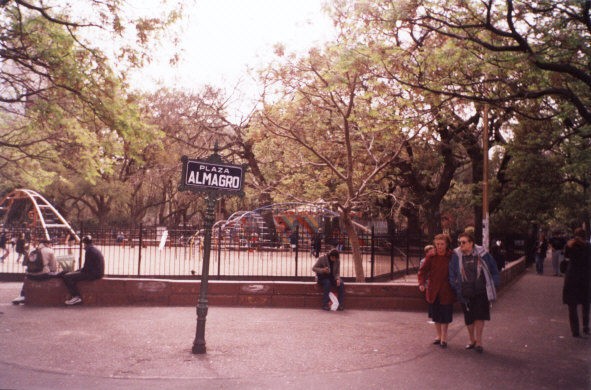 Almagro.
Mente is embarking on a quest to introduce participants to Buenos Aires neighborhoods that aren't on the more common tourist circuits. And we think you should check out Almagro, a traditional barrio that filled with Italian and Spanish immigrants at the beginning of the 20th century, and is now a middle-class neighborhood inhabited by families and often overlooked by tourists.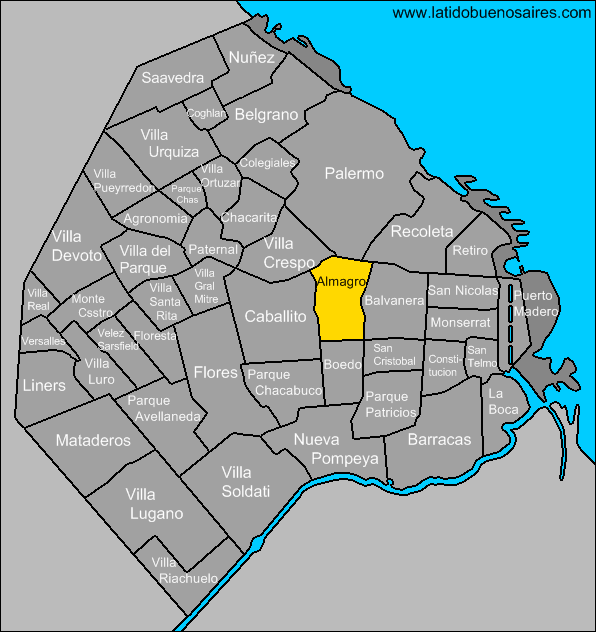 But Almagro is by no means off the beaten path. It's located in the geographical center of the city, just south of Palermo and Villa Crespo. It's got 2 (!) subway lines (the red B line and the light blue A line), lots of beautiful old buildings, theaters, arts spaces and great bars and restaurants to check out. It's known as one of the most important neighborhoods in the history of tango and it's also one of the safest neighborhoods in the city!
Six places to visit in Almagro:
El Boliche de Roberto – Bulnes 331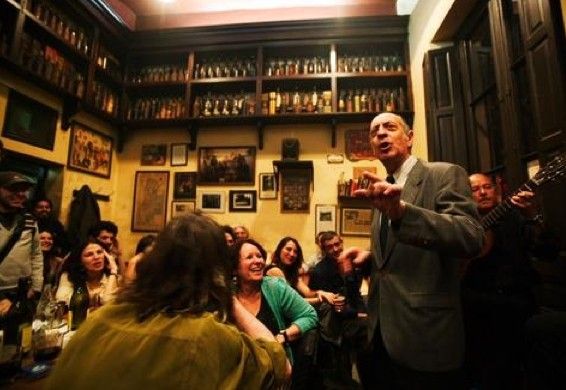 This snug old-time bar is a true Almagro gem – every night there's live tango music, with singers, bandoneones and other instruments. And there's always a group of middle-age locals who know all the words and sing along. Get a table and a bottle of wine and stay for a while.
2. La Catedral – Sarmiento 4006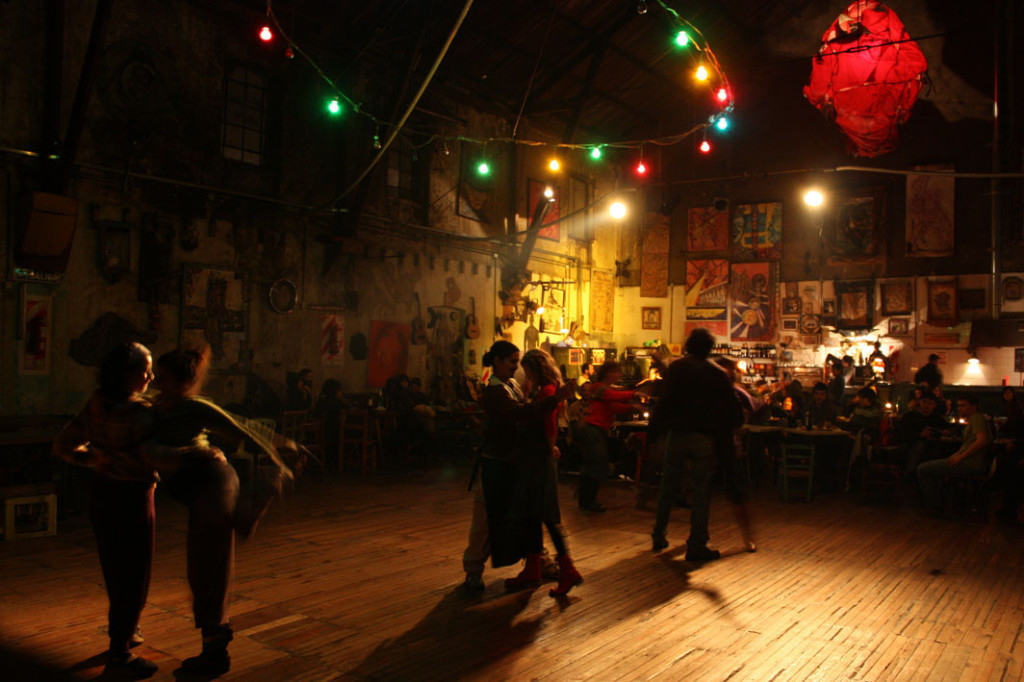 La Catedral is a bohemian tango paradise. Housed in a beautiful old building with vaulted ceilings and wooden floors, the space was once a grain silo, a dairy factory and a refrigeration warehouse. Now, it's been remodeled as a milonga, or tango club. Classes are held every day (starting around 7PM) for beginners and for more advanced dancers, and later on in the night everyone is welcome on the dance floor to practice. The best days to go are Tuesdays, Thursdays, Fridays and Saturdays – check out their class schedule here. Oh, and there's quite good vegetarian and vegan food!
3. The bars of Guardia Vieja & Abasto – Guardia Vieja 3400-3900
Abasto is the name of the sub-barrio surrounding the former Abasto-market-turned-mall on Corrientes 3200, and it's a haven for young people and students – there are many universities nearby – who don't want to pay Palermo prices.
Somehow all of the bars manage to have the same name – La Vieja Guarida, Guarida La Vieja… the good news is that you'll never forget what street they're on! And the prices! The prices are also good news. Many of these bars also function as cultural centers, so you're likely to hear live music and enjoy a fun, artistic ambiance as you sip your beer.
Feat. Le Troquet de Henry – Guardia Vieja 3460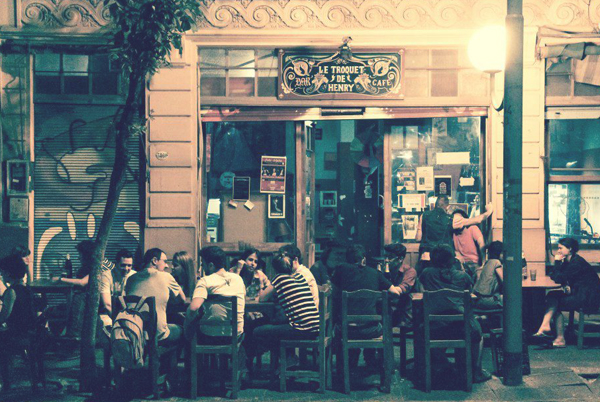 The beloved Troquet is a neighborhood classic. You won't miss it if you walk down Guardia Vieja – it's the one with lots of outside tables, buena onda and cheap beer. Don't come if you're looking for craft beer, but it's got a variety of typical litro beers and truly delicious empanadas. A great place with a chill vibe to go with friends, where all sorts of neighborhood characters emerge throughout the night.
4. Las Violetas – Rivadavia 3899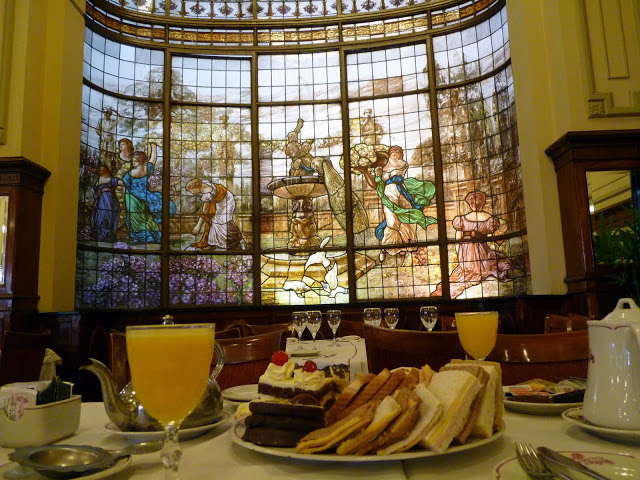 It's never a bad idea to make a stop at this sophisticated, timeless cafe. Founded in 1884, it was recently restored and has beautiful stained glass windows and interesting people to watch as you enjoy your merienda. Order coffee, tea, sandwiches and pastries, or more substantial fare like pasta and savory pancakes.
5. La calle de las flores – Acuña de Figueroa and Sarmiento.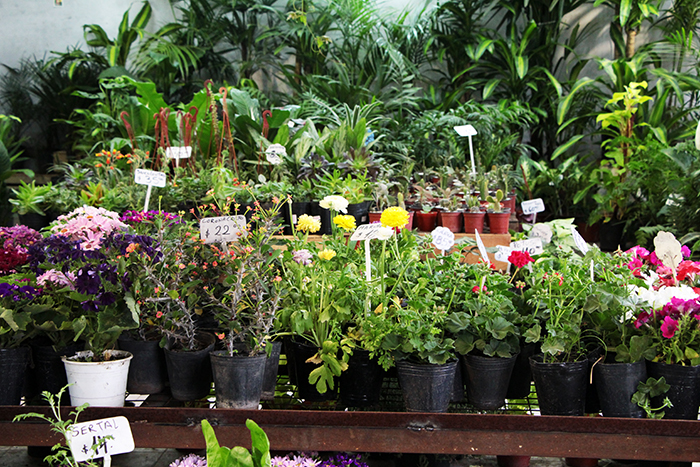 On this block, there used to be a huge indoor flower market founded in 1940 by Japanese flower vendors, but it was sold to an evangelical church a few years ago. What's left are a few dozen flower shops and stalls. The area maintains the market feel, and you can go any day to take in the floral sights and scents.
6. El Emergente – Gallo 333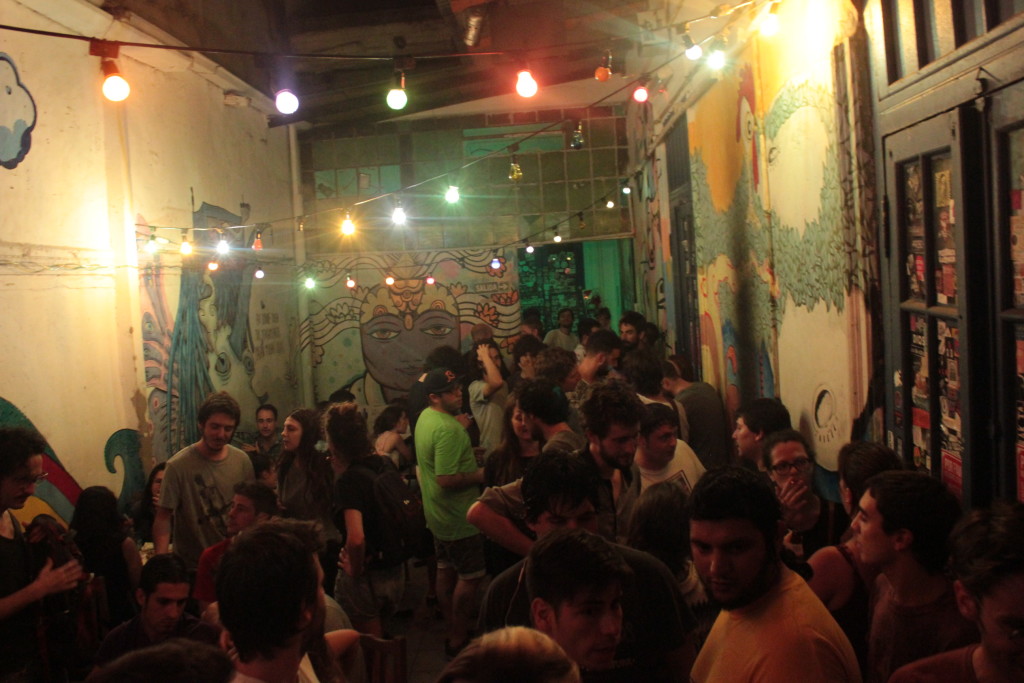 El Emergente is a cultural center and bar located in the lovely neighborhood of Almagro. There's a stage for live music and theater, a gallery space and a great patio with a ping pong table. It's open 7 days a week and each day they host a different event or show. From percussion jams to acoustic nights, to reggae and alt techno, to poetry readings and photo exhibitions, you'll find it all at El Emergente, and always with reasonable to cheap prices.