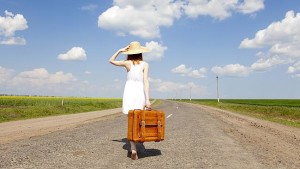 It is important  to have a general understanding of how the healthcare systems works in the countries that you will be passing through before you travel abroad.
Argentina has excellent healthcare professionals. Due to its abundant access to education, there is no shortage doctors.  Oftentimes the facilties are not as well maintained as the ones you might find in North America or Europe, especially after the recent financial crisis,  but it is not a reflection of the quality of care.  Healthcare is concentrated in urban areas, namely Buenos Aires, and quality care along with the most up to date technologies will be much more readily available in the city. It is common for people who live in other areas of Argentina to travel to Buenos Aires when they need to have important surgeries.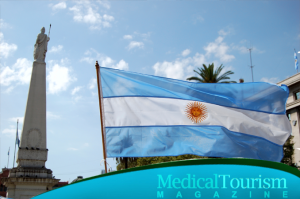 In Argentina, healthcare is significantly cheaper than in most North American or European countries. This paired with its well educated medical personnel has created a space for medical tourism in Buenos Aires. Many foreigners come to the city to have surgeries- plastic surgery being the most frequent.
How the healthcare system works in Argentina 
Argentina's healthcare system is broken up into three different sectors:
Public Sector: Covering about 50% of the population, This sector provides free healthcare to Argentine citizens with some charges made for medication. 
Private Sector: This sector allows the option for patients to pay for the entire cost of their medical coverage. The facilities tend to be better maintained with more up to date technologies.
Obra Social/ Mutual plans:  These plans are distributed by trade unions and covers a large portion of the medical costs- both inpatient and outpatient.  A fixed rate is paid by this insurance and anything over that fixed rate is paid by the patient.   
Our Recommendations: 
Short Programs (Less than 3 months) 
For students with programs that last less than three months it is most convenient to use a traveler's insurance for any medical need that might pop up.  Many times credit card companies offer traveler's insurance as a free service. If not, the leading traveler´s insurance agencies are: (Travelers, WorldNomads, AssistCard). It is also a good idea to check with your local insurance to see if they provide coverage abroad.
Long Programs (More than 3 months)
For students with programs that last more than three months, we recommend local medical coverage (here in Argentina it is known as "obra social"). This covers all of the medical costs of an emergency and gives you the opportunity to elect the best hospitals, healthcare professionals, and specialists.  The cost of local coverage is USD $80 per month for anyone up to the age of 26 and USD $100 per month for anyone over the age of 27. If you need assistance with getting medical insurance, you can pay us in cash upon your arrival and we will organize everything to ensure that you are covered starting the first day of your program. Mente Argentina recommends Omint.  If you are a Mente Argentina participant, we would be happy to help get you signed up to make sure you are well taken care of during your stay here.
Heather Houde