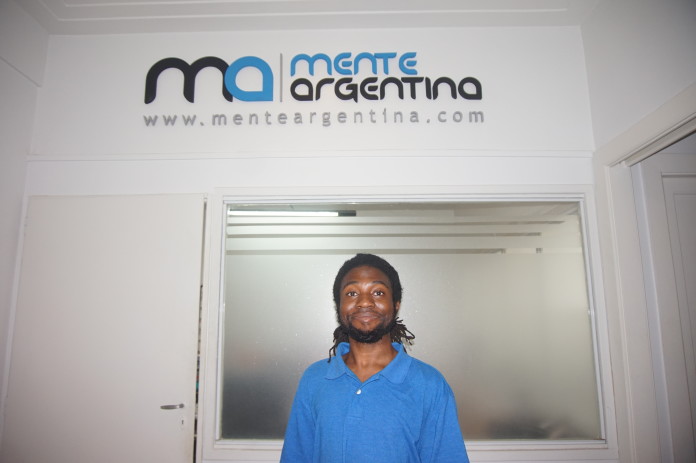 At Mente Argentina, we had the honor to meet Ishmaa'iyl Perez during the last three months! From Greeensboro, North Carolina, United States, Ish is an Animation student at Memphis College of Art. He came to Buenos Aires to do a Film & Photography Production Internship Program. We chose to tell you about Ish, because it was a bliss to create memories with him during the Mente Argentina Events each week, and have him tell us all about his life in Buenos Aires. He took advantage of his Mente Program as an intern, as he helped out in the creation of promotional videos, making reels for aspiring actors of different divisions and ages – adults and children, you name it!
How was your internship and your relationship with your coworkers?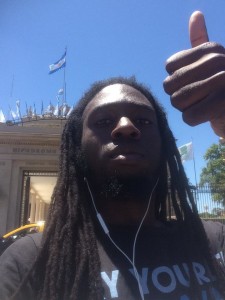 "At my internship I got valuable workforce experience. This was my second time in Buenos Aires, and I felt like I regained knowledge, and especially my confidence. I traveled back to Argentina because the first time I was not ready to leave, I fell in love with Buenos Aires and its people. During my internship interview, my boss and I spoke English only, but the language barrier between me and my coworkers, made me want to understand Spanish. I rapidly started to be more confident and open with my work environment, as I wanted to help out as much as I could. I pressured me to the point that I wanted to know everything that was going on at my internship, and my coworkers were very patient and helpul. We had a great time, I will cherish the sense of friendliness we developed these past months. It was an amazing opportunity to work with them, they were always willing to work with you".

How do you feel about your Spanish now?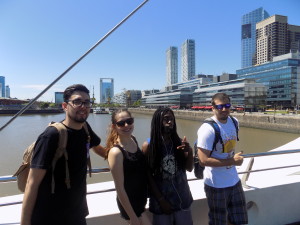 "Learning Spanish was intimidating at first, but it became very easy because I wanted to learn, I wanted to understand. Buenos Aires is full of amazing activities that helped me in practicing the language with locals and other foreigners trying to learn it as well. I learned how not to be lost in the city by getting myself out there. My confidence with speaking Spanish makes me feel very accomplished, it feels very nice to be able to communicate with people from different places. During my program, not only did I gained strong work skills, but I learned a new language and culture as well!"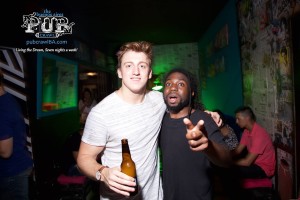 Tell us about your living situation!

"While a Mente Participant, I lived in one of the Mente accomodations, in a shared apartment in the tendry Palermo neighborhood, and I got to have different roommates along my stay, forming a strong bond with each one of them. I thank Mente Argentina for the diversity of people. Everyday I felt blessed to hear their stories, the sense of community we created warms my heart".
What do you think about the Mente Argentina Events?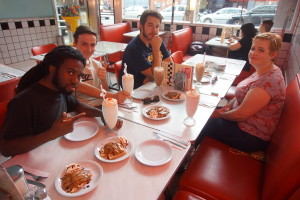 "The amount of activities Mente Argentina hosted kept me busy! The program advisors were always there for me. They are all charming, and willing to help. During the events, I always felt included. I saw each Mente Argentina Event as an opportunity to meet new Mente Participants and to develop my relationship with the ones I met since the beginning.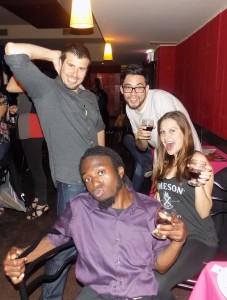 We bonded and I came to realize how different people can be, even people from my own country had different ways of thinking!
I loved going to the Buenos Aires Pub Crawl, Mente's happy hours, the Escape Games, the city tours, I liked them all! I can't recommend Buenos Aires enough, it is the perfect city to get yourself out of your comfort zone, it makes you grow every step of the way. We had so much fun and they definetely made my experience at Mente Argentina one of the best experiences of my life. I cannot wait to be able to come back and do it all over again!"
Ish, we wish you more than luck. We know we will be hearing from you very soon. We are sure you are going to be doing great things, thank you for your friendship and hard work, you are going to be very missed in Buenos Aires. Nothing but love to you our dear friend!