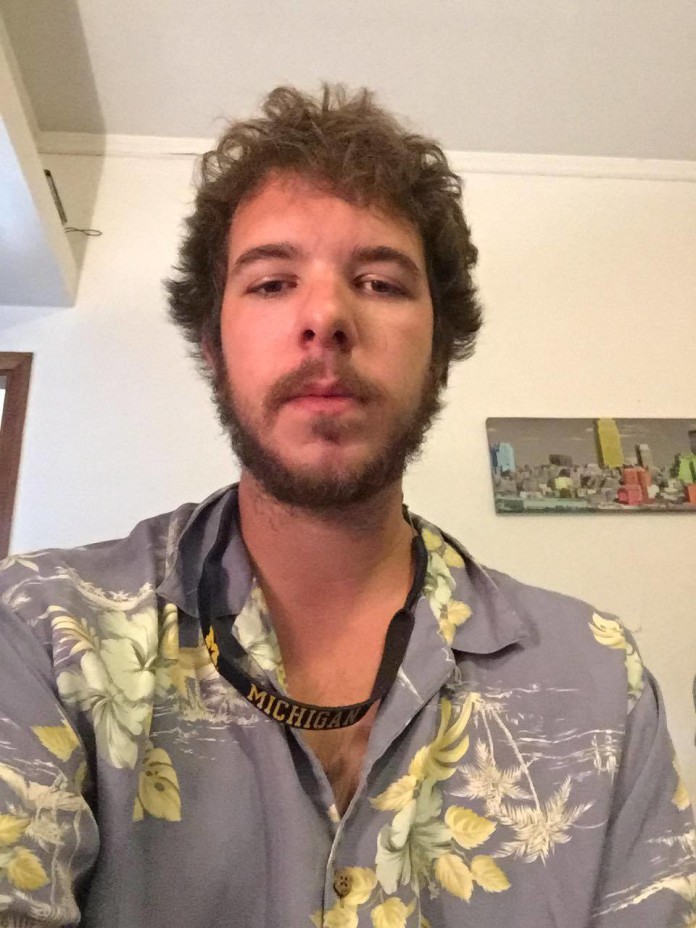 Over the last four months, at MenteArgentina we had the honor to meet Jake Talhelm. Jake is 23 years old and come from Flint, Michigan, United States. He studied Biochemistry in the University of Michigan, and came to Buenos Aires to do a public health internship.
Tell us a little bit about your experience with Mente
"I came to Buenos Aires to do a public health internship to have experience with the health system of a foreign country, as well as to learn Spanish. I thought my experience with Mente was awesome, they provided me with the resources I needed to make new friends to put myself out there where I usually wouldn't put myself. The Mente Events where well planned, we had a great time. We did things such as going to the Casa Rosada, we went to some nice restaurants in the city, saw some Tango dancers, among many other things. The events that Mente provided were a very great way to bond and immerse us in the culture. A lot of the stuff we did were not very Argentine, not things you would normally do in the United States like meriendas or a tango show, so it was culturally immersive."
What did you chose for accommodation?
"I chose to live in a shared apartment  because I knew that coming here I wouldn't know anybody, besides those in my exact program, so I figured I wanted to be around people that were doing similar things as I was and meet some of my best friends through that."
Did your Spanish improved while being in Mente?
"I would say my Spanish improved remarkably while I lived here, specially being in the hospital with the patients, doctors, children and those other volunteers around the hospital".
Did you got valuable work experience?
"Oh definitely!! I think any sort of experience in the health care field if you are interested in medicine is beneficial because all you are doing is reassuring yourself that you are doing what you want to do, as it is a very difficult field to work in. It takes a told on your academic and personal life. I really enjoyed my public  health internship, I got to help children, talk with patients, some of them would chat with us for hours about their life and their difficulties and all the lessons they've learned. Every patient was always very happy to meet people from different cultures as well".
How was your experience adapting to the city?
"So coming from where I am from, a town about 8,000 people, it was drastically difficult and I first I was quite lost, knowing nobody and fresh out of college,  and it took me at least 2 months to really get used to the city but now I feel  like I can get around as well as any local. 
I would strongly recommend Mente for anyone looking for an immersive experience, if you find yourself in a gap year or any sort of short free time, come to Buenos Aires, it was fantastic."
Jake, we wish you the best on your journey in Med School. Come back to Buenos Aires anytime, you know you have so many friends that love you!!