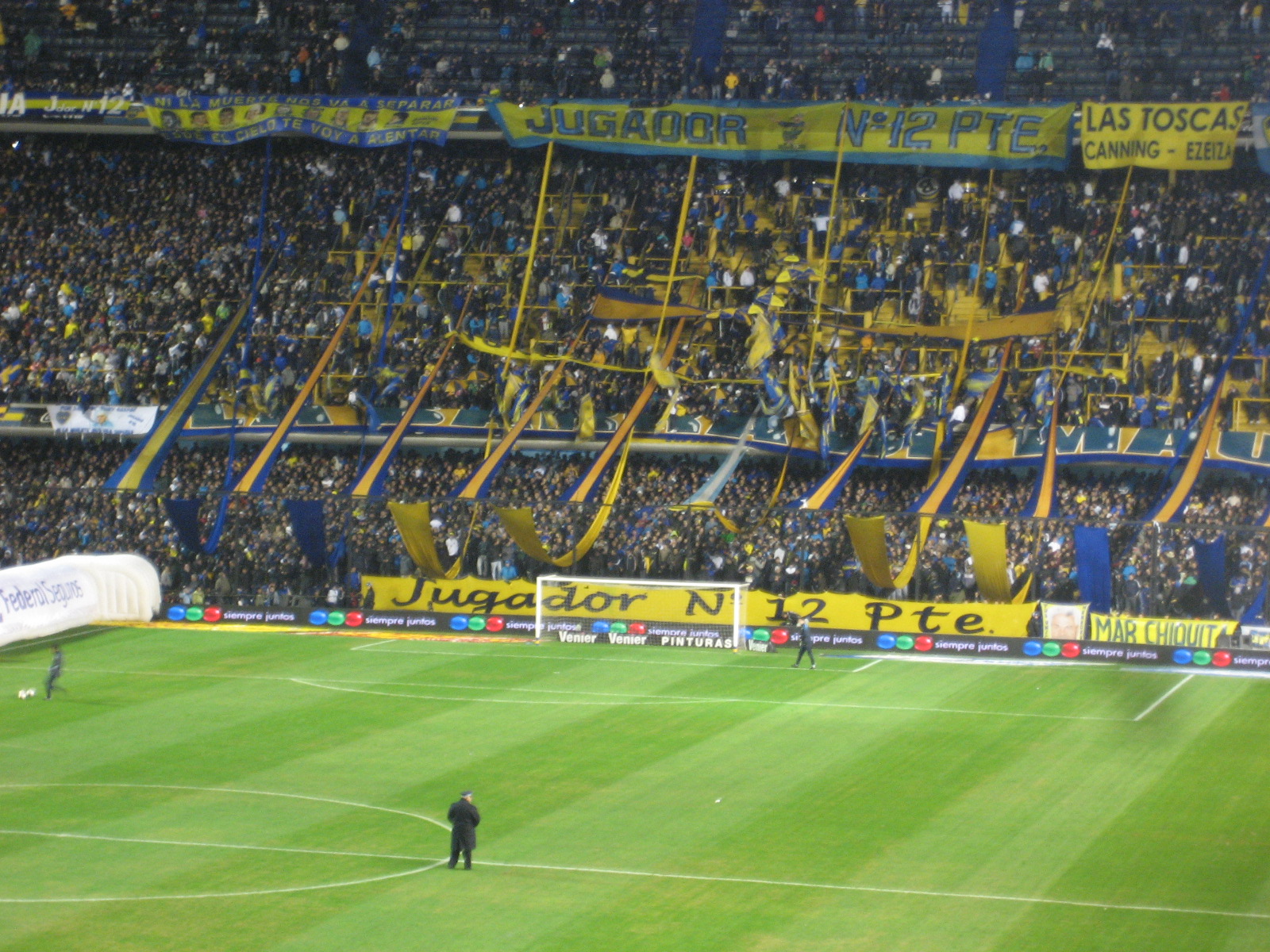 Our partner organisation LandingPadBA organised an excursion to the Boca Junior vs Arsenal game for our Mente Argentina interns, volunteers and study abroad students. What an amazing day we all had!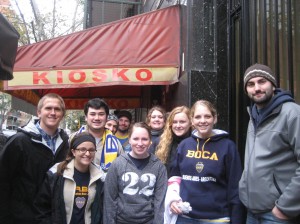 Our guest blogger Zac tells us about his great experience!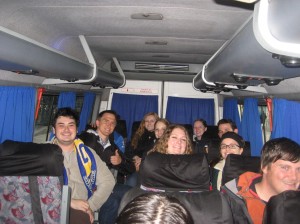 With my fresh new gold and blue Boca Juniors jersey  proudly squeezed over my sweatshirt I stood with my fellow study abroad students from Mente Argentina awaiting our van transfer to the game. Porteno passers-by raised curious eyebrows to our English speaking group of fans as we blocked the sidewalk of Santa Fe in Alto Palermo eagerly anticipating the game. LandingpadBA hooked us up with the Boca junior tickets, transfer to and from the game, excellent bilingual guide, and a some pre-game festivities. The van came on schedule and we all piled in. Our guide Walted promised an amazing game. The transfer served as a whirlwind tour of the city and some facts about the team and stadium.
We arrived to La Boca neighborhood and were our guide led us to a local's home where our hands were promptly filled with Choripan

and tall cans of beer. With the crisp air, brown leaves lining the streets, an older group of guys tightly packed around a TV watching season highlights, and coolers brimming with ice and beer with plenty of sausages and burgers piled on the grill; the whole affair had an air of tailgating before a football game back home.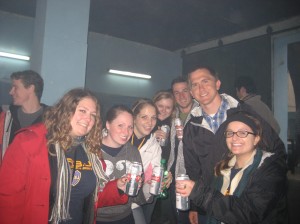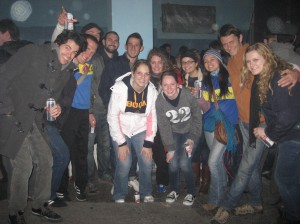 Our guide rounded us up once again and gave us our passes to enter the stadium. The sun had set and it was game time the excitement was surrounding us. The air was damp and cool; but under the bright lights and pure electricity of the stadium the cool winds off Rio de la Plata were met with shouts of "Dale Boca" reducing their chilly bite to a refreshing breeze.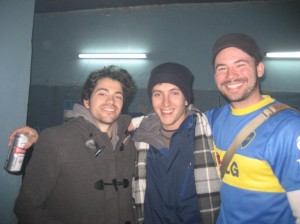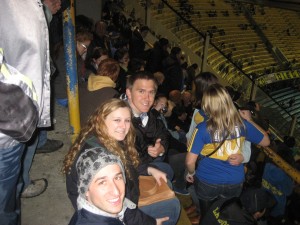 We sat opposite the official Boca Juniors hinchas and above the visiting team's fan section. As plays were made, fouls called, and shots taken, each side fed off of one another's cheering. The booming rhythm of the drums whipped the crowd into an ever-raging frenzy.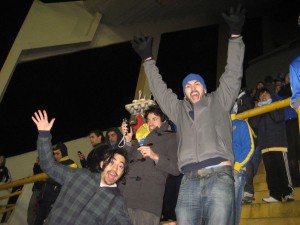 Boca wasn't performing up to its great reputation with the opposing team scoring in the first 10 minutes.
However, loyal Boca fans continued to cheer on their heros!
Lucky for us, during halftime, Diego Maradona was showen on the big screen cheering on!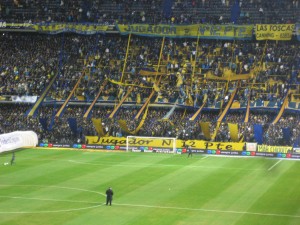 Boca ended up losing, 3-0 but the home team crowd continued their support even as time ran out. Jumping, clapping, cheering, chanting, and singing echoed throughout the stadium for a full hour after the game. These are true fans and I am now one of them!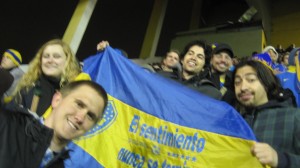 Thanks LandingPadBA for organising the day!!