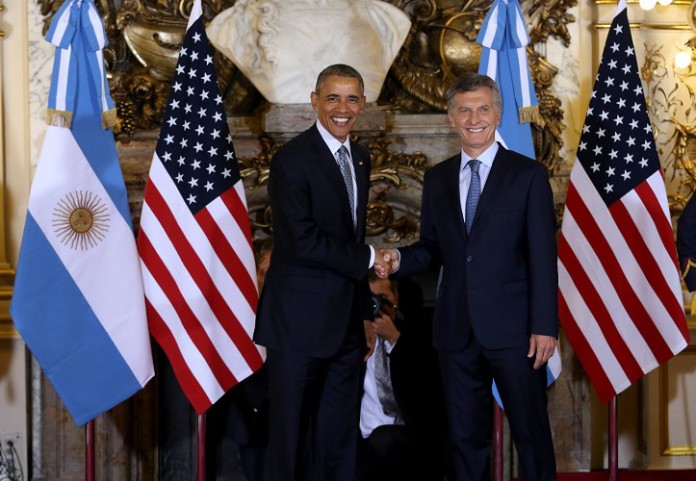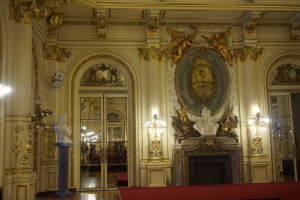 United States President Barack Obama and First Lady Michelle Obama, recently visited Argentina! Even though their visit was very short, their agendas were full of activities. Arriving from Cuba, Obama met with President Mauricio Macri and addressed reporters in Buenos Aires on Wednesday March 23rd in the afternoon.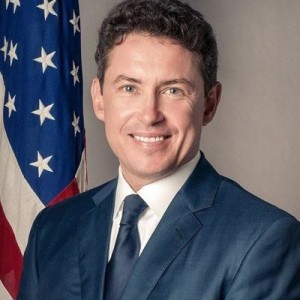 Elected in December of 2015, Macri has been eager to re-establish ties with the United States. They made a diplomatic speech at The Pink House (Casa Rosada) and also made an official greeting to the American Embassy in Buenos Aires with the honorable presence of Noah Mamet, U.S. Ambassador to Argentina and very close friend of President Obama.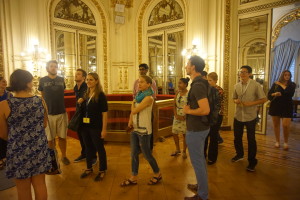 At Mente Argentina, we were so honored to receive this historic visit, as participants recently visited the Pink House as part of their abroad program's Mente Events, and it feels like such an honor to have been in the same place that hosted Obama's conference: The White Room.
The US president acknowledged that his visit came during the 40th anniversary of a military coup that many Argentines believe was backed by Washington. Obama paid his respects to the victims of the junta the following day, as well as declassify US military and intelligence records from that era. According to Obama, this was meant to be a message not just to Argentina, but to the entire hemisphere, demonstrating that the US intended to rebuild trust that may have been lost in the past.
"The United States and Argentina can be strong global partners, guided by universal values our peoples share." – U.S. President B. Obama in Argentina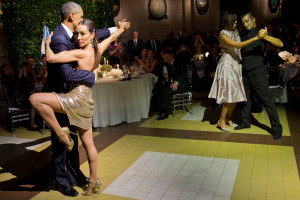 Obama also made history when having the gala dinner at Centro Cultural Kirchner, because Tango dancer Mara Godoy asked him to dance, and as a gentleman, he accepted and showed us his impressive dancing skills!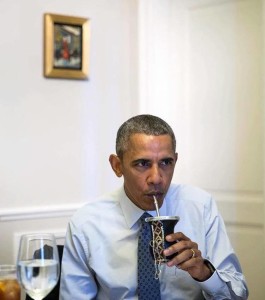 Another famous moment was when Obama fulfilled his desire to try mate! He said that during college he read famous Argentinian writer, Jorge Luis Borges, and he consistently mentioned mate, so he wanted to try it in Buenos Aires! Now he shares one of the strongest passion that Argentines have: tomar mate. We hope that he continues to love mate and tango, because according to U.S. Ambassador, Mr. Mamet, the Obama family is going to visit Argentina again next year! We can't wait to have them back for a longer stay between us.
Argentina and the United States are combining efforts to help develop a stronger bond. One of the most inicitiatives discussed where President's committment to the "10,000 Strong in America innovation Fund" that will will create new higher education partnerships to enhance regional cooperation and competiveness and provide study abroad opportunities. The goal of the President's signature education initiative in the Western Hemisphere, is to increase the number of annual student exchanges in the Americas to 100,000 in both directions by 2020. Study abroad in Argentina is becoming much easier!
And finally, another anticipated idea that have been brought up is the facilitation of U.S. migratory regulations for Argentinians to enter the United States. On the other side, after Obama's visit, the Embassy of Argentina in the United States announced that the 160USD Reciprocity Fee for United States passport holders to enter Argentina on a tourist visa has been suspended! For all of you coming to Argentina soon, you are very lucky! What an incredible achievement in the diplomatic relationships between Argentina and the United States. 

Congratulations to Argentina and the United States in their efforts to become stronger leaders and partnerts! We are so grateful that they are focusing much of their developments in international education! We will continue to happily announce further news on both countries administration's efforts