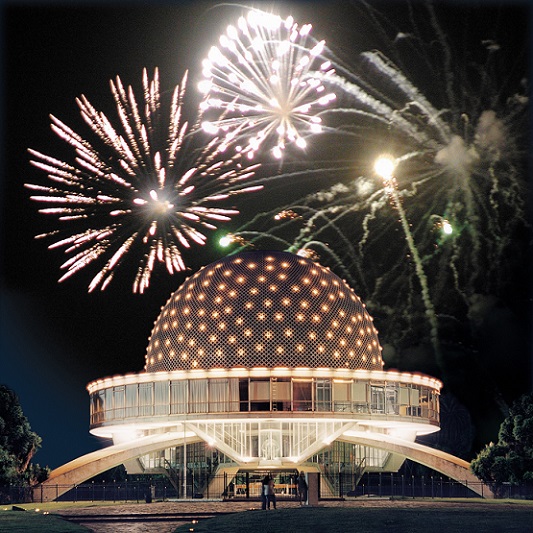 It's December, it's ice cream weather AND there are Christmas trees everywhere?! It's not climate change – it's just the southern hemisphere! Now that you're here for the holidays, we have some suggestions about how you could spent these hot and sticky days.
Christmas Eve/Nochebuena
Navidad Conociendo Gente – Get dinner with fellow travelers on Christmas Eve! Sign up here: Info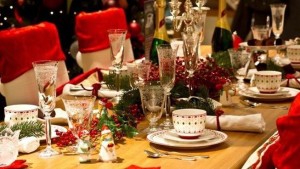 Noche Buena en Il Ballo del Mattone Trastevere – Il Ballo del Mattone, Gorriti 5737 (Palermo Hollywood) – Make a reservation beforehand and enjoy dinner at a well-known Italian restaurant on Christmas Eve. Special menu and DJ!  Info
Después del brindis, al Matienzo – Club Cultural Matienzo, Pringles 1249 (Palermo Chico) – The cultural center Matienzo offers a night of dancing with DJ Alonso Morning. Entrance is free and the party starts at 1:30AM. Info
New Years Eve 
Cena y Fiesta de fin de año – Get dinner and enjoy a party with Couch Surfers, (locals and fellow travelers alike)! Dinner is at 21hs and the party goes all night long. Sign up here!
Javier Bussola OTC – Groove, Santa Fé 4389, 23hs – After the clock strikes midnight, bring in 2018 with Javier Bussola, a foundational DJ in the Argentine electronic music scene.  Info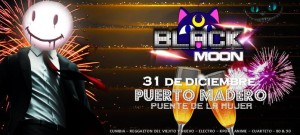 Black Moon Party – Puente de la Mujer (Puerto Madero, Dique 3) – free, open air party in Puerto Madero with different styles of music: cumbia, reggaeton (old and new), electronic, k-pop, 80s & 90s, etc. All night long! Info
Art & Museum Exhibitions during the 2017 holiday season
Mexico Moderno Vanguardia y Revolución – Malba (Av. Figueroa Alcorta 3415)
– 3.11.17-19.2.18 – More than 170 emblematic 20th century works from over 70 Mexican artists, including Frida Kahlo, Diego Rivera, José Clemente Orozco, David Alfaro Siqueiros and Leonora Carrington. Info // Hours
Miró: La experiencia de mirar – Museo Nacional de Bellas Artes (Av. Del Libertador 1473) – 25.10.17-25.2.18 – This exhibition centers around the work of Catalan artist Joan Miró (1893-1983) during the last 2 decades of his life. Since the 1920s, Miró was known as part of the center of the modern art world and the Parisian vanguardist circles, but in the 1950s he began a process of introspection in which he realized the maximum simplification of his universe. He began to rework a frequent theme in his work: the representation of nature and of the human figure. It moves towards a simplification, in form as well as in color, in order to achieve – in the words of the artist – "figures that appear more human and more alive than if they had been represented with all of their details." Info

Bjork Digital – Bajo Autopista Usina del Arte (Agustín R. Caffarena 1) – until 30.12.17 – An immersive virtual reality experience inspired by Bjork's albums Biophilia and Vuilnicura, with interactive videos. Info
Les Visitants – Centro Cultural Kirchner (Sarmiento 151, 6th & 7th floors) – until – An exciting exhibition that brings together the works of 23 renowned international artists: Jean-Michel Alberola (Francia), Nobuyoshi Araki (Japón), Raymond Depardon (Francia), Claudine Nougaret (Francia), William Eggleston (Estados Unidos), Nan Goldin (Estados Unidos), Alair Gomes (Brasil), Douglas Gordon (Reino Unido), Rinko Kawauchi (Japón), Seydou Keïta (Mali), Guillermo Kuitca (Argentina), David Lynch (Estados Unidos), Daido Moriyama (Japón), J.D. Okhai Ojeikere (Nigeria), Tony Oursler (Estados Unidos), Artavazd Pelechian (Armenia), Patti Smith (Estados Unidos), Hiroshi Sugimoto (Japón), Juergen Teller (Alemania), Wolfgang Tillmans (Alemania), Agnès Varda (Bélgica), Adriana Varejão (Brasil), Francesca Woodman (Estados Unidos). Info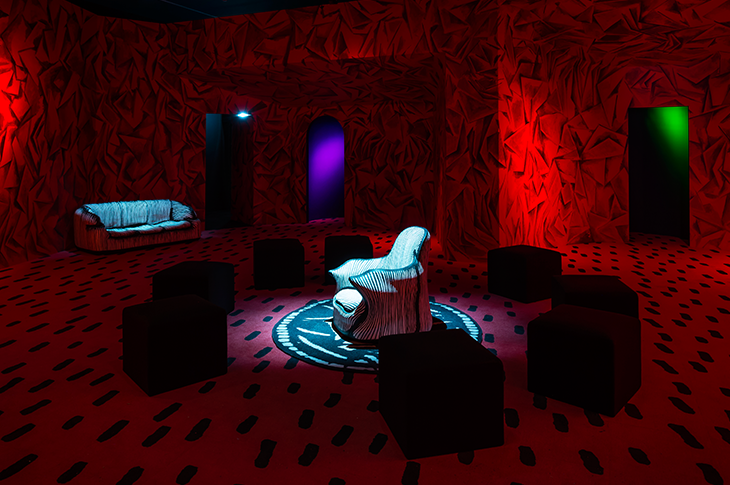 Centro Cultural Kirchner (Sarmiento 151) The CCK holds concerts, theatrical performances, visual arts exhibitions and more. Events are free but you should reserve your spot online. See events here
Centro Cultural Recoleta (Junin 1930) The CCR also hosts concerts, talks, performances, workshops and exhibitions. Their agenda can be found here