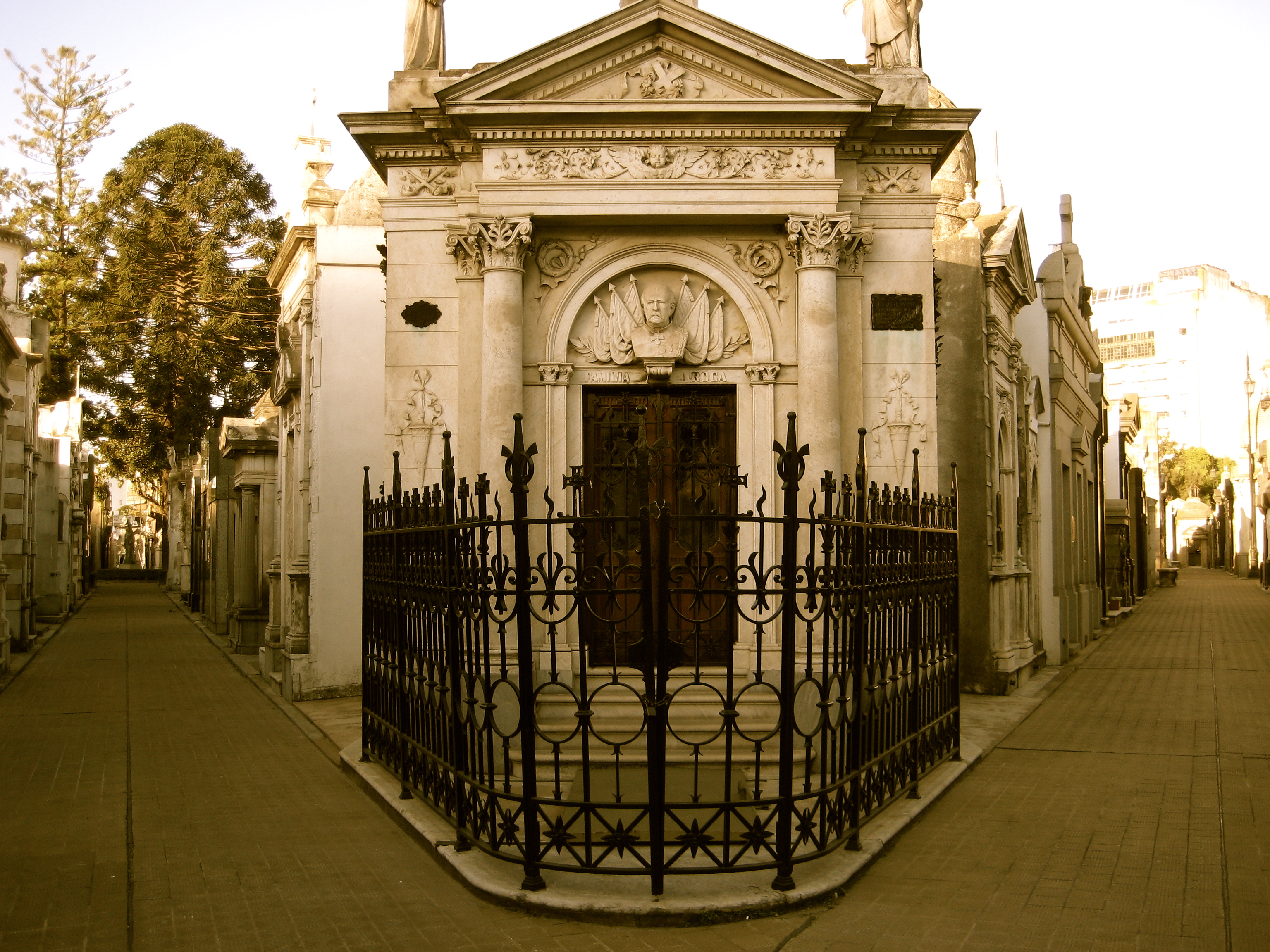 Studying Abroad in Buenos Aires is a cultural experience in itself; however, in order to get even more out of your stay here in Buenos Aires, Mente Argentina has collaborated with some local tour guides to provide our Mente amigos with even more opportunity to immerse themselves into the fascinating porteño culture. While your Lonely Planet gives great ideas for places to go, you probably won't find a section on the ghost of Recoleta, Rufina, or the underground tunnels used by the Jesuits to escape to Rio de la Plata. These walking tours are an excellent way to get to know the city, not just the streets and neighborhoods but also the culture and history embedded into every corner of it.
Having already visited some of the sites in Buenos Aires on my own, I know from personal experience the value of taking a guided Tour in Buenos Aires. It was my third time to the Recoleta cemetery, and it started out exactly the same as every other time I had ventured to the creepy cemetery located right in the heart of stylish Recoleta. We walked through the massive entrance and were greeted by the same haunting cats that roam the cemetery day in and day out. This time though the vaults had a story. The family names encrusted on the granite monuments suddenly had more meaning. Mente Argentina's wonderful guide gave us an idea of the types of families who bury their deceased in such classy quarters. Ironically most of the vaults are neighboring their enemy's vault. Can you imagine being buried for eternity next to your arch nemesis?
Evita. Oh Evita. The Duarte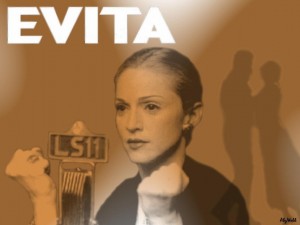 vault is a typical, stark black granite giving it a distinct 'modern' look, compared to the surrounding tombs that mirror the architecture found around the city. It's hidden in the maze of narrow, empty paths and you probably wouldn't even know you arrived (especially if you didn't know that Duarte is Eva Peron's maiden name) if it wasn't for the crowd of tourists squeezing around it trying to get a quick photo. Ask your guide about the many locations that Evita's body was taken to in Argentina, don't ask her about Madonna's inaccurate portrayal of the beloved icon.
Next check out Rufina, the ghost of Recoleta. Her tomb is exceptionally beautiful with a statue of a young woman greeting her visitors. Without a guide you may stop and admire the lovely statue, but with a guide you get the full story. Our guide told us the spine-chilling story of Rufina's death. It is especially eerie when told by an Argentinean in a calm and casual accented English.
Another great tour in Buenos Aires to take while studying abroad in Buenos Aires or volunteering in Buenos Aires is La Boca. Boca has been made famous because of the COLOR! It is just a couple of blocks, but it is completely packed with visual stimuli, which is makes this area great for photography (This a MUST for Participants taking Photography Courses in Buenos Aires). It is an incredibly touristy area, b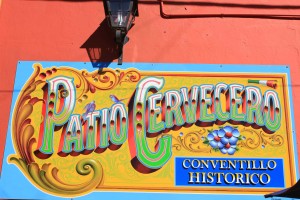 ut worth the $1.20 peso bus ride from San Telmo. Speaking of San Telmo, this lovely barrio is also a part of the Boca tour. San Telmo is one of the most unique neighborhoods in Buenos Aires with it's antique charm and bohemian culture. Walking down the cobblestone streets or enjoying a coffee while watching an impromptu tango couple in Plaza Dorrego will make you appreciate the simple life that was once abundant in the area.
These tours and activities in Buenos Aires are especially helpful to do during your first week or two in Buenos Aires , because you will be exposed to several different barrios, bus routes and lifestyles within this immense city.  So before you head off to the first week of your internship in Buenos Aires or of your Spanish classes in Buenos Aires be sure and sign up for one (or all!!) of the terrific tours Mente Argentina offers!