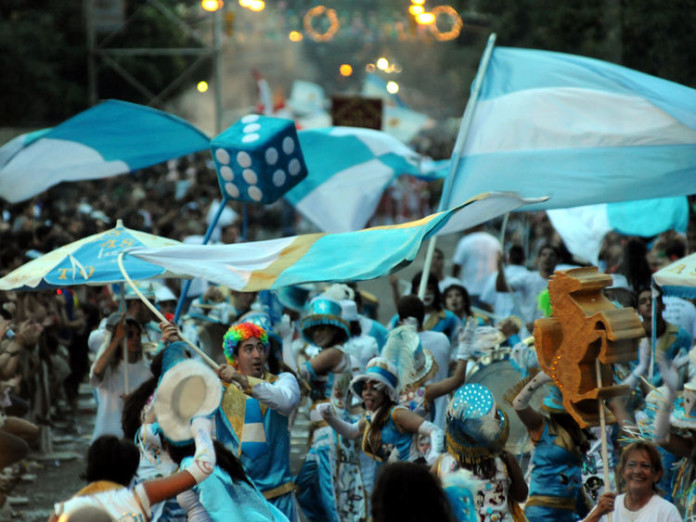 Packing for a long trip, particularly to somewhere you have never been, can be a bit complicated. What to pack will depend on when you are coming to town, and we hope that this guide to the weather in Buenos Aires will be helpful.
Overall, Buenos Aires is warm with very hot summers and relatively mild winters – however, it has four distinct seasons (and cold weeks). Due to the city's humidity, sometimes the city can feel hotter than it's recorded temperatures would lead you to believe. Weather in Buenos Aires can be a bit sporadic, raining heavily for an afternoon or for several days followed by weeks of nothing but sun. It is a good idea to pack a rain jacket and, if you can fit them into your suitcase, some rain boots and an umbrella.
Spring: September- November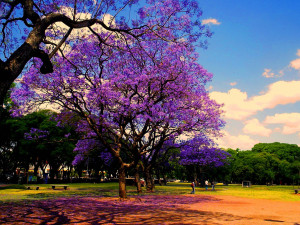 Spring time in Buenos Aires is the best time to be in the  city. Temperatures are warm but comfortable with ranging from (high)22C/72F – (low) 14C/57F.  There is lots of sun but it also does rain quite a bit during this time of the year.  The jacaranda trees are in full bloom, making purple arches along Buenos Aires streets. People in town are happy that winter has come to an end and everyone spends their free time outside to celebrate. With warm days and cool nights, you can enjoy the city 24 hours per day.
What to pack: Light clothing, light jacket, sweater/sweatshirt, rain coat, close toed shoes. 
Summer: December- February

Summer time in Buenos can be very hot and humid. The summer peaks in January and has average temperatures of (high) 28C/83F – (low)17C/63F. The nice thing about summertime is that a large number of people vacation at the beach, making the city much less crowded.  The city puts on lots of events during the summer and is a great time to see outdoor music.
What to pack:  Light clothing, sandals, umbrella, a sweatshirt and long sleeved shirt just in case.

Fall: March- May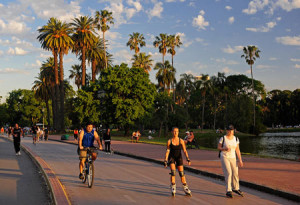 Fall is a great time to visit the city.  Like spring, the temperatures are temperate and comfortable (high)22C/72F, (lows)of 14C/57F . The days are warm and the nights are cool.  This is also fútbol season, and a great time to come to town if you are a fan.
What to pack: Light clothing, light jacket, sweater/sweatshirt, rain coat, close toed shoes.
Winter: June- August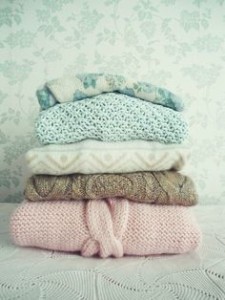 Winter is a popular time to visit Buenos Aires, especially because it falls during the U.S. summer. Winters are relatively mild, but come prepared for temperatures averaging around (high)15C/59F/(lows)7C/47F. There are cold days and you will be much more comfortable if you are dressed warmly- especially if you are coming from a warm climate. Also consider: older buildings in Argentina often are not centrally heated and instead have small gas/electric space heaters. Buildings are made more for warm weather than for cold weather, so you might feel like it's colder inside than outside on some days.
What to pack: Warm jacket, sweatshirt, sweaters, some light clothing, closed toed shoes/boots, gloves and a hat just in case, an umbrella. 
Additional things to consider: 
Of course, your experience of the weather here in Buenos Aires will depend very much on where you are coming from. If you are used to a very warm climate it is a good idea to pack a few extra warm things just in case. This is not a tropical country (yet!).
If you are planning to travel to other parts of Argentina or South America, it is important to consider the weather in those places. Within Argentina, it is generally warmer as you move north and colder as you move south.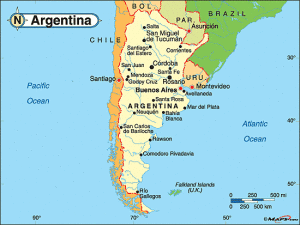 If you are traveling on a budget,  buying new clothes can be a bit expensive in Buenos Aires so it is good to pack what you can. There are, of course, always great places to get cheap second hand clothes if you find there is something that you need.
Additional things you may want to pack:
As much cash as you can safely carry – see our blog post on money in Argentina for more info.
An adapter or converter if you plan to use larger appliances. For more info click here.
Photos to put in your room when you get homesick. They are light and help to make you feel at home.