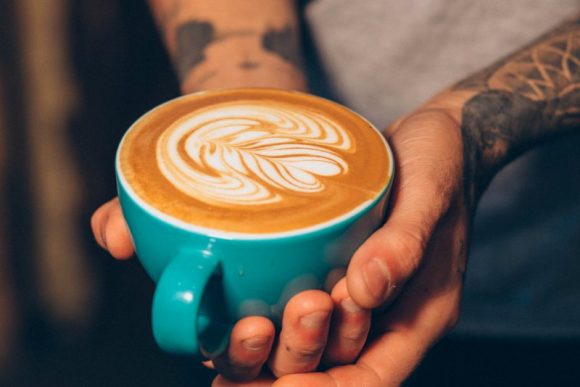 So you haven't totally warmed up to mate… or maybe you have, but there's still a coffee-shaped hole in your addict's heart. In Buenos Aires, sometimes it can be a challenge to find the perfectly-brewed cup o' joe to help you start the day and get focused during class. That's why we've compiled a list of the best places in the city to recharge your caffeine batteries (and also to sit and study, get together with friends, people watch…). From Palermo to San Telmo to Microcentro, we've got you covered.
---
Lattente – Thames 1891, Palermo Soho // Costa Rica 4568, Palermo Soho (inside Librería del Fondo) // Plaza Italia subte station (on the D line)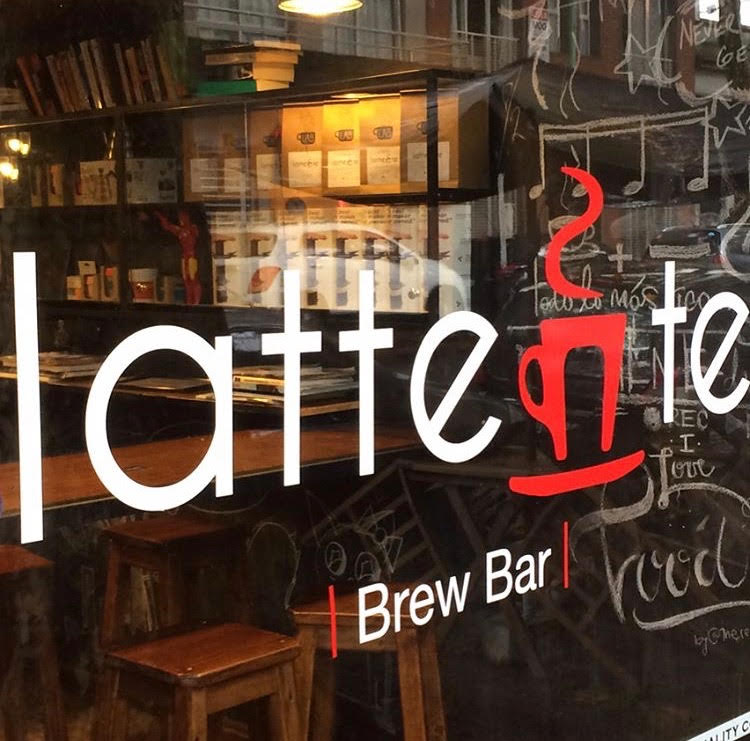 One of the originals, Lattente is serious about coffee. They offer different specialty coffees every week and have the best rated espresso in the city (called a masterpiece by the Bubble). It's a good place to go with a friend or a book, because…
Disclaimer: They encourage human interaction over workspace productivity – so… no wifi.
*They sell coffee to make at home.
LAB. Tostadores de café – Humboldt 1542, Palermo Hollywood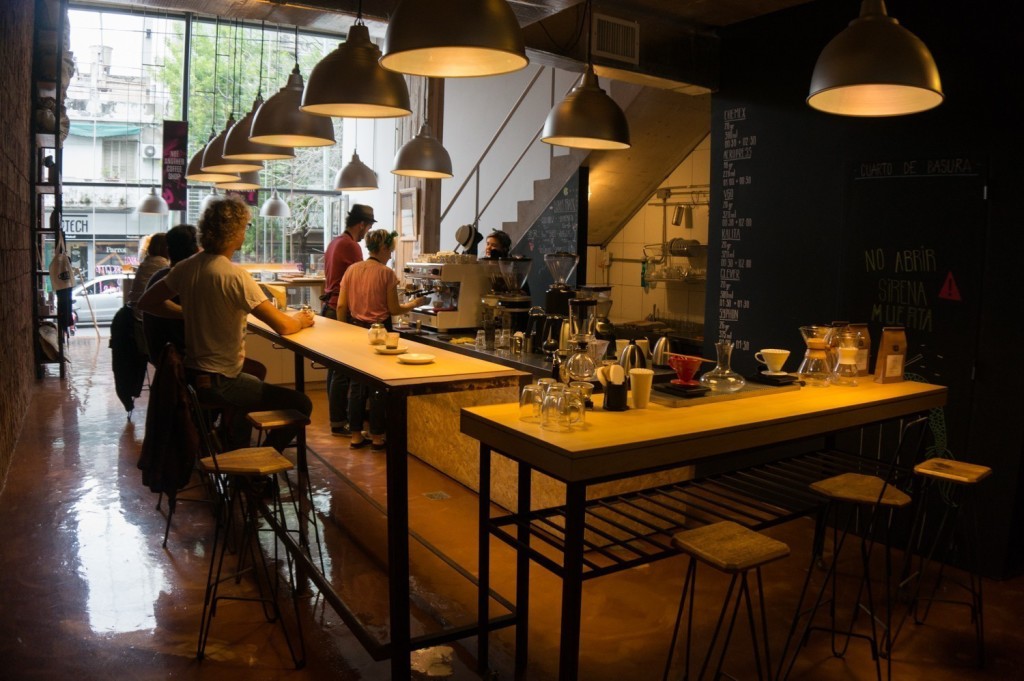 Lab is the go-to coffee place in Palermo Hollywood. With nice music, comfy chairs in the back and plenty of outlets, it's a good spot to get some work done. The Bubble names Lab as the best place in the city for iced coffee. Iced coffee is usually made by pouring an espresso shot over ice, but at Lab they make a "cold coffee infusion, which assures the intensity of the aromas and maintains the heavy bodied texture." And it's known wide and far for having the most delicious chocolate chip cookies around.
*They sell coffee to make at home.
Felix Felicis – Cabrera 5002, Palermo Soho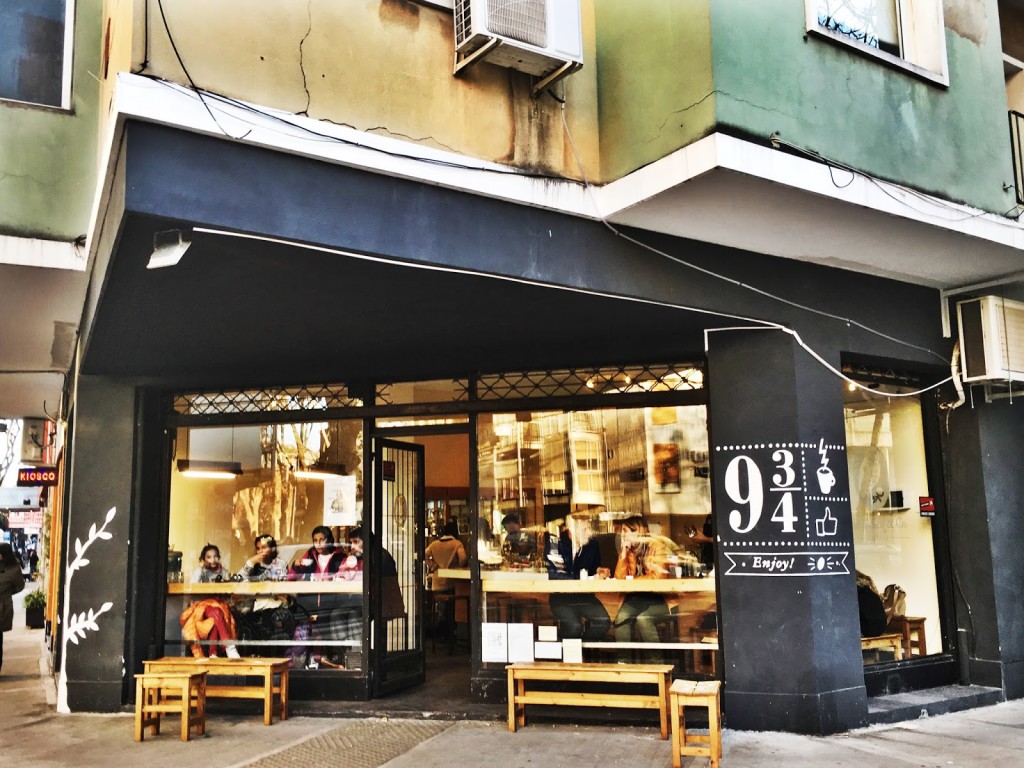 Tucked in a corner on Cabrera and Serrano, only a hop-skip from Plaza Serrano, Felix Felicis is named for the good luck potion in Harry Potter. The Colombian owners are very buena onda and the small space can fill up quickly but it's a nice place to people-watch, meet a friend, or sit outside on a nice day. Plus, the Bubble named Felix the #1 spot to order a flat white in Buenos Aires (a flat white, by the way, is 2 shots of espresso topped with a bit of foam for an intense, sharp coffee with lots of flavor).
Tip: Go on Fridays around midday and you'll encounter the amazing Sheikob's Bagels (aka the only real New York bagels in Buenos Aires). Highly recommended.
Full City Coffee House – Thames 1535, Palermo Soho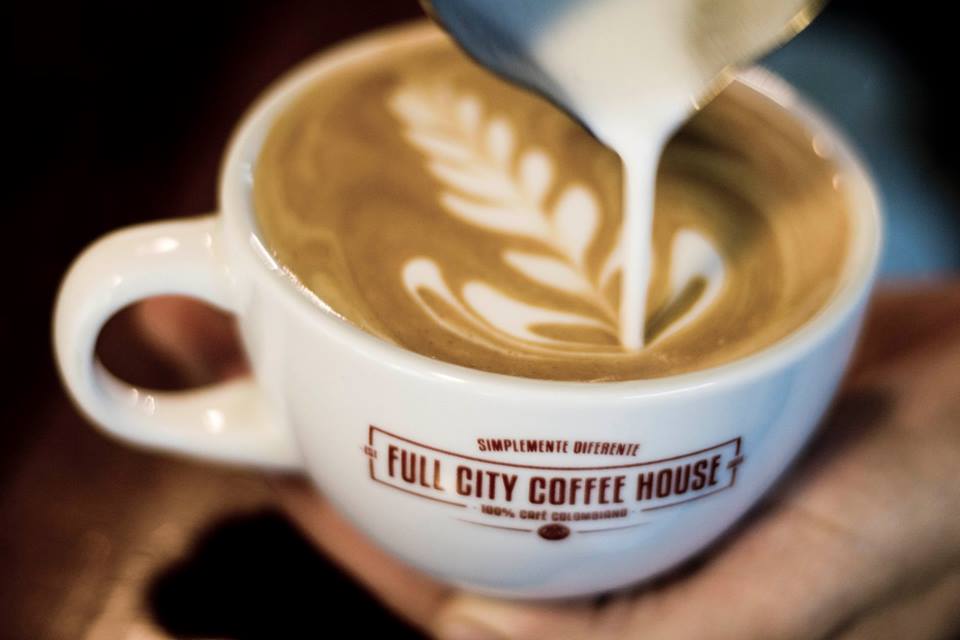 A great cup of coffee and good seating, plus, if you're interested, courses and workshops for anyone interested in learning how to do as the baristas do.
*They sell coffee to make at home.
All Saints – Ciudad de la Paz 2300, Belgrano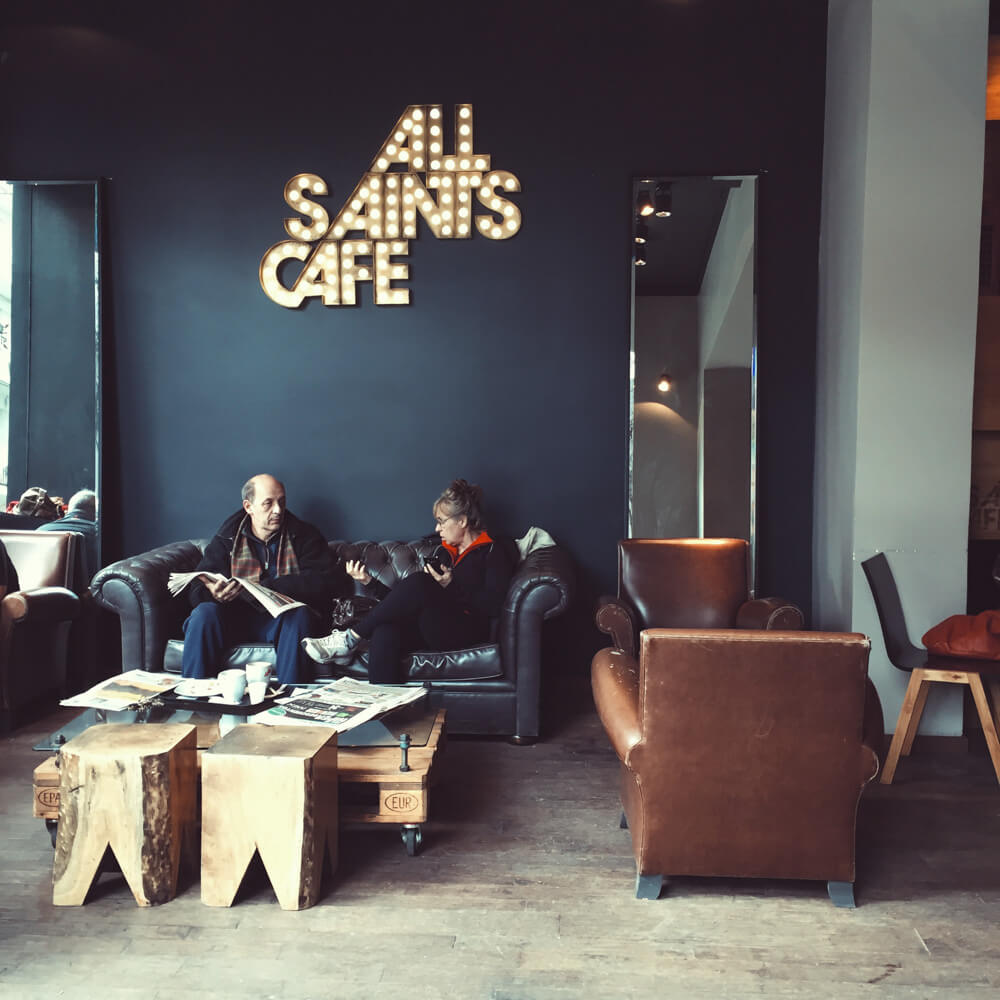 The signature Belgrano coffee shop. We'll let BsAs food blog Pick Up the Fork describe the All Saints experience: "Walking into this corner café was like stepping into US coffee shop Narnia closet." Here you'll get everything you need from a coffee shop – fast wifi, delicious coffee, a relaxing atmosphere and cozy furniture. They also have free weekly coffee tastings.
*They sell coffee to make en casa.
Coffee Town – San Telmo Mercado (Bolívar & Carlos Calvo), San Telmo // Libertad 1260, Recoleta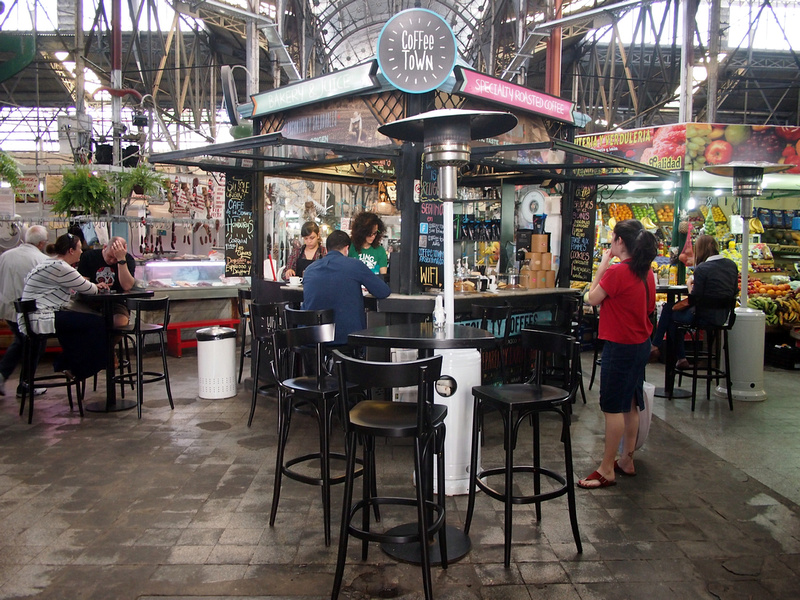 It ain't cheap, but you're paying for a view. Of what? Coffee Town is smack in the middle of San Telmo's beautiful indoor market. Vaulted ceilings, the most gorgeous fruit & veggie stands around and bizarre antiques. Set up shop for a while, invite a friend and watch the people go by. Oh, and they certainly know how to do coffee.
*They sell coffee to make at home.
Barrio Cafetero – Florida 833, Microcentro // Reconquista 513, Microcentro // Fitz Roy 1612, Palermo Hollywood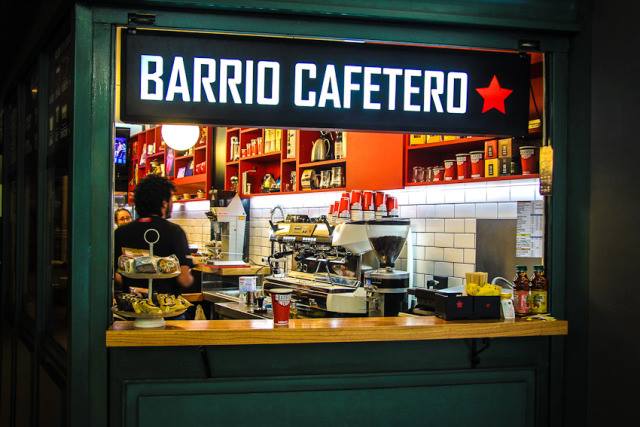 Another great spot (spots*) in Microcentro to get your fix, Barrio Cafetero now also has a location in Palermo Hollywood. They serve delicious, strong organic coffee from Puerto Blest.
Negro Cueva de Café – Suipacha 637 // Marcelo T. Alvear 790, Microcentro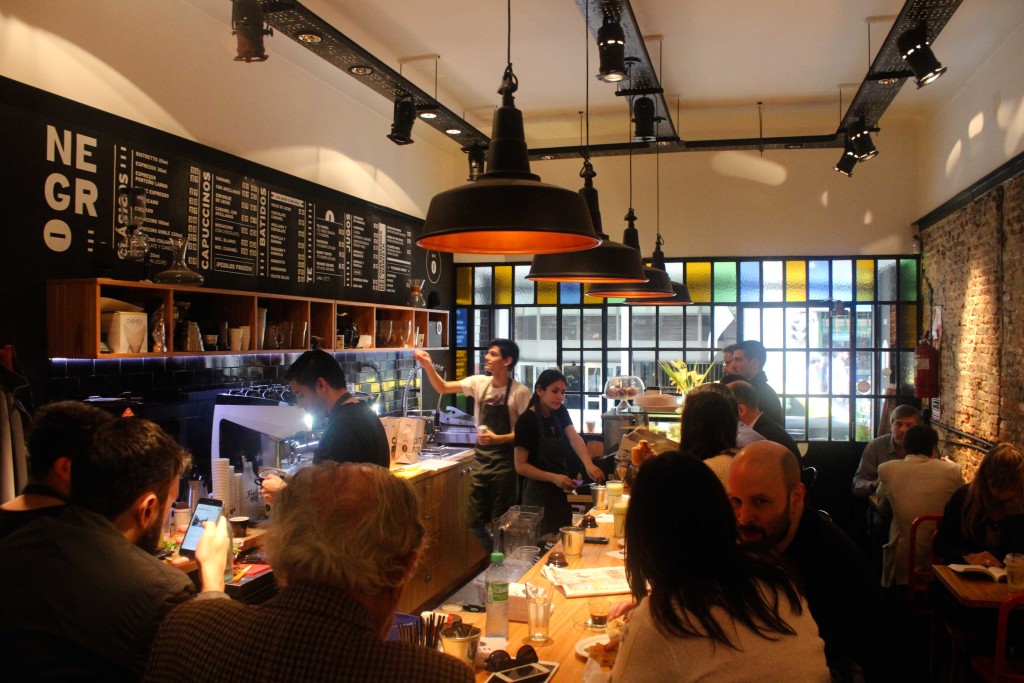 My personal Microcentro favorite, Negro now has 2 locations in the area. Open only on weekdays, both are beautiful spaces with very accommodating employees and baristas. One exams week they made me extra espresso shots and wished me luck and wakefulness as I toiled over my essays. Did I mention they use organic beans? They also have great lunch promos.
Other ♥ places to spend your pesos:
The Shelter – Arroyo 940, Microcentro
Saturnina Coffee – San Martín 898, Microcentro
Santa Café – Moreno 818, Microcentro/San Telmo
The Shelter – Arroyo 940, Microcentro
La Unión Café – Esmeralda 266, Microcentro
Pick & Go / Café Z – Defensa 313, Microcentro/San Telmo
Birkin Café  – República Árabe Siria 3061, Palermo Botánico // Nicaragua 6025, Palermo Hollywood
Ninina – Gorriti 4738, Palermo Soho
Café Registrado – Costa Rica 5901, Palermo Hollywood
Vive Café – Costa Rica 5722, Palermo Hollywood
Catoti – Blanco Encalada 2457, Belgrano
References:
http://www.thebubble.com/bubbles-guide-getting-perfect-cup-coffee/
http://www.thebubble.com/buenos-aires-new-coffee-mecca-retiro-and-microcentro/
http://pickupthefork.com/2014/04/24/i-got-99-problems-but-a-cafe-aint-one-the-best-coffee-in-buenos-aires/
http://www.lanacion.com.ar/1969200-por-los-barrios-lugares-donde-vale-la-pena-probar-cafes-de-especialidad