STUDY ABROAD IN ARGENTINA - MA SEMESTER PROGRAM
Study Abroad in Argentina Ovw. - Academic Institutions - 2013-14 Academic Calendar - What´s Included
STUDY ABROAD IN ARGENTINA: MA SEMESTER PROGRAM IN BUENOS AIRES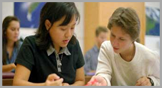 Mente Argentina's Academic Semester Program was designed for those students who would like to Study for a Semester or Year in an Argentine university and earn academic credit at their home universities.

The program lasts 18 weeks and students can choose from a wide range of classes which are offered in both Spanish and English making the program customizable for students with all levels of Spanish, from basic to advance.
In the last few years, especially as the Argentine peso has experienced some devaluation, more foreign students have enrolled to study in Argentine universities than ever before. While taking advantage of the favorable exchange rate, they are able to benefit from the incredible opportunities the Argentine education system has to offer.
Those foreign students who are seeking the chance to study in Argentina by attending a Semester or a Year in an Argentine university will find a new and fun culture and will enjoy an amazing experience in a country which has lots to offer.
You can be one of them through Mente Argentina!
Learn more about Mente Argentina Semester Program in Buenos Aires through our Video Testimonials!
MENTE ARGENTINA SEMESTER PROGRAM IN BUENOS AIRES: HOST UNIVERSITIES
Mente Argentina has agreements with some of the most prestigious universities in Argentina. We offer individualized pre-departure consulting for each student to align their specific areas of interest with our university partners. As part of our commitment to a diverse range of classes, in some cases, classes can be given in Spanish and/or English.
We are proud to partner with some of the most well regarded educational institutions in Argentina and offer you the opportunity to study in Argentina at these universities:
UNIVERSIDAD DE BELGRANO (UB)
UNIVERSIDAD ARGENTINA AUSTRAL (AUSTRAL)
UNIVERSIDAD CATOLICA ARGENTINA (UCA)
UNIVERSIDAD DEL SALVADOR (USAL)
UNIVERSIDAD DEL MUSEO SOCIAL ARGENTINO (UMSA)
UNIVERSIDAD DE BUENOS AIRES (UBA)
Among many other partnerships with Private Schools & Universities in Buenos Aires, Argentina.
If you cant find courses that suit your area of interest or if you are interested in a school or university which is not listed here, please contact us so we can help you find the best option for you in Argetnina!

ACADEMIC CREDITS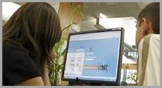 Normally, students who attend a semester in Argentina through Mente Argentina get between 12-18 academic credits, although the total credits will depend on the number of classes taken.
At the end of the program, the student will receive a transcript directly from the university they attended. Because Mente Argentina's Academic Semester Program is offered in connection with such well-known institutions, there will not be any difficulty validating credits and transferring them to a student's home university.
EARLY START
If you do not have an advanced level of Spanish, the University Semester Program offers you the possibility of attending 1-2 months of intensive Spanish courses before the beginning of the semester. This part of the program is optional, but it can help students quickly improve their comprehension and command of the language as well as adapt to the pace of Argentine university life.

Study Abroad in Argentina: Fall 2013 & Spring 2014 Semester Program

Currrently Acepting Aplications!

We are currently accepting applications for the Fall 2013 & Spring 2014 Semester Program. Please rememeber that if you submit your complete appplication materials before January 14th 2013 (Fall Semester) / October 15th, 2013 (Spring Semester) you will receive a USD 500 discount on your Semester Program Fee.

For more information, please contact us.
FALL 2013 SEMESTER PROGRAM IN BUENOS AIRES PROGRAM START DATES
| | |
| --- | --- |
| 8 Weeks Spanish Program + Semester Program | Start Date: : June 03rd, 2013 |
| 4 Weeks Spanish Program + Semester Program | Start Date: July 01st, 2013 |
| | |
| --- | --- |
| Semester Program | Start Date: : July 22nd, 2013 |
| Semester Orientation & Course Selection | July 22nd, 2013 - July 26th, 2013 |
| Semester Classes | July 29th, 2013 - Nov 8th, 2013 |
| Final Exams | Nov 11th, 2013 - Nov 15th, 2013 |

Check Study Abroad Argentina: Spring 2014 Program Start Dates
WHAT IS INCLUDED IN THE MENTE ARGENTINA SEMESTER PROGRAM?
Fulll Tuition & Enrollment in University Courses
Exclusive Accommodation in one of the best neighborhoods in Buenos Aires: Palermo, Belgrano, Recoleta or Barrio Norte.
Airport Pick Up
Aiport Drop Off
Official Transcripts & Certificates
Welcome Orientation
Mente Argentina Welcome Kit (calling card, insider's city guide, maps, and more)
Full access to Mente Argentina Tours & Activitities
Mente Argentina Discount Card
Cell Phone
Conversation Exchange Partner – Language Exchange Passes
Tango Lessons
Health Club Membership: Free Gym membership included
Mente Argentina On-site assistance & Support Services 24/7
Learn more about our Study Abroad Semester Program in Buenos Aires, Argentina:

MENTE ARGENTINA SEMESTER PROGRAM FEE
The fee will vary according to the accommodation option you choose


Download Mente Argentina Semester Program Brochure with Prices & Information
Peso total: 128Kg

Book this program
MENTE ARGENTINA SEMESTER PROGRAM REGISTRATION PROCESS
Ready to Apply? Submit the online Registration Form
As soon as we receive your online registartion form, you will be assigned a Program Advisor who will get back to you to help you finalize your enrollment.