COOKING CLASSES IN BUENOS AIRES, ARGENTINA
Cooking Program Overview - Cooking School - What´s Included - Start Dates - Program Fee
COOKING PROGRAM HIGHLIGHTS
Learning to prepare more than 15 different individual dishes
Learning the intricate and rich history of argentine cooking
Cooking and tasting some of the best classic argentine dishes as well as other international plates
Individual classes (as well as the group sessions) tailored to your personal needs
The guidance of well-known and experienced Argentine chefs as your professors
MENTE ARGENTINA COOKING PROGRAM IN BUENOS AIRES, ARGENTINA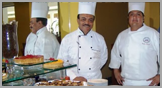 The Argentine cuisine differs from the rest of Latin America cuisine mainly because of its European origins. With Italian and Spanish cuisine as its guides, and the addition of native traditions, Argentine cuisine stands out mainly because of its barbecue, roast beef, empanadas, and world famous dulce de leche.
The goal of the cooking program is to teach students typical South American & Argentinean dishes with modern preparation, presentation techniques, and sophisticated flavor combinations.
Cooking Courses have been designed for both beginners and professionals who wish to expand their knowledge of our cuisine and explore their interests in Argentine cooking techniques and flavors. In this program you will learn how to prepare South American dishes with attention to all of the details that make this cuisine unique. You will learn everything from the classics to lighter dishes, red meat, cakes and desserts.
The Mente Argentina Cooking program combines various teaching techniques, both within and outside of the traditional classroom, guaranteeing a holistic and unforgettable experience.
Mente Argentina Cooking Program in Buenos Aires includes
International Cuisine Group Lessons
Group cooking lessons taught at one of the most recognized cooking schools in Buenos Aires, Argentina.
Private Argentinean Cooking Lessons
You will be experiencing a real Argentinean cooking environment, learning some typical dishes from Argentina, for an incredible and different experience that cannot be taught at a conventional school. These private lessons are taught with a well known Argentinean chef, where you will learn how to prepare typical Argentinean meat dishes in gourmet style.

Mente Argentina Cooking Program Options
The Regular Cooking Program lasts 4 or 8 weeks and classes are given 3 times a week.
The Intensive Cooking Program lasts 2 weeks and classes are given 3 or 4 times a week
MENTE ARGENTINA COOKING PROGRAM IN BUENOS AIRES: MA COOKING SCHOOL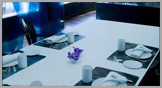 Mente Argentina's Cooking School has been offering courses in Latin-American regional cuisine for more than 15 years. The professors have diverse and extensive experience teaching not only traditional but also gourmet cuisine. Students will have the opportunity to learn a range of exciting, new cuisine concepts.
Our private argentine cooking lessons are given by an Argentine cook with more than 30 years of experience cooking classic dishes from various regions in Argentina. These classes are held in her kitchen, and because of the personal and intimate style of the class, the recipes can be adjusted to the desires of each participant. The class environment fosters an 100% Argentinean culture, drinking the traditional mate, learning the rich history and the secrets of argentine cooking.
All the classes will provide you with the freshest and highest quality ingredients as well as all the necessary tools and resources for the course. At the end of each class you will be able to taste the dishes, sometimes with a wine pairing.
View Cooking School Location in a map
MA COOKING PROGRAM IN BUENOS AIRES:
WHAT DOES THE PROGRAM INCLUDE?
Cooking Program Full Tuition Fees.
All Cooking Course Materials.
Certificate of Cooking Program granted by Mente Argentina
Exclusive Accommodation in the the best areas of Buenos Aires: Palermo, Belgrano, Barrio Norte or Recoleta
Full access to Mente Argentina Tours & Activities
Airport Pick up
Airport Drop off
Welcome Orientation
Mente Argentina Welcome Kit (calling card, insider's city guide, maps, and more)
Health Club Membership: Free Gym membership included
Free Cellular Phone
Mente Argentina Discount Card
Tango Lessons
Conversation Exchange Partner
Mente Argentina On-site assistance & Support Services 24/7
Learn more about our Cooking Program in Argentina by clicking on the buttons below



MENTE ARGENTINA COOKING PROGRAM IN BUENOS AIRES: START DATES
The Mente Argentina Cooking program starts every week and has a flexible schedule that can be adapted to participants' availability. This will allow you free time to travel, meet people, venture outside of the city and experience a new culture!
Check the Mente Argentina Cooking Program 2014-2015 Calendar

MENTE ARGENTINA COOKING PROGRAM IN BUENOS AIRES: PROGRAM FEE


Download MA Cooking Program Bochure with Prices & Information
Size: 128Kg

Book this program

MENTE ARGENTINA COOKING PROGRAM:

REGISTRATION PROCESS
Ready to Apply? Submit the online Registration Form
As soon as we receive your online registartion form, you will be assigned a Program Advisor who will get back to you to help you finalize your enrollment.