VOLUNTEER IN ARGENTINA
- MA VOLUNTEER PROGRAM
Volunteer in Argentina Overview - Volunteer Fields - Why Volunteer in Argentina - What´s Included

Regular Program

: 4 Weeks - 8 Weeks - 12 Weeks - 18 Weeks

Start Date

: Every Monday throughout the year

Price

: See Brochure
VOLUNTEER IN ARGENTINA - JOIN THE MENTE ARGENTINA VOLUNTEER PROGRAM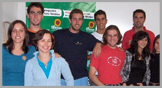 Mente Argentina has designed a unique volunteer experience in Argentina, which is the perfect way to meet new people, immerse yourself in Argentine culture and make a difference abroad.
As part of the Mente Argentina Volunteer Program in Buenos Aires, Argentina, you will work on locally run projects that benefit the community and improve the environment in which they live.
You will become part of the local community in Buenos Aires and have the kind of authentic cultural experience that tourists dream about. While working on your project,you will make lasting friendships and meet fun travel companions. You will also have time free to travel and head out on your own adventures or explore Argentina and South America with other Mente Argentina Participants!.
Whether you are a beginner or have been studying Spanish for years, being surrounded by the language every day will help you take your Spanish to a new level!
Make a real contribution in a place that needs you! Be an international volunteer in Argentina!
Learn more about Mente Argentina Volunteer Program in Buenos Aires through our Video Testimonials!

WHAT DOES MENTE ARGENTINA VOLUNTEER PROGRAM IN BUENOS AIRES OFFER?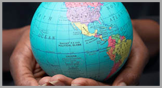 Mente Argentina offers tailor-made volunteer programs in Buenos Aires, Argentina's beautiful capital city.
Mente Argentina has partnered with several volunteer organizations & NGOs in Argentina that are in need of international volunteers who are passionate, hardworking, and ready to make a difference. You will see things from a new perspective as you engage with the people and the language, actively absorbing Argentinean culture.
The Mente Argentina Volunteer Program fee covers all our services including creating unique volunteer positions in Buenos Aires, first class accommodation in the best neighborhoods in Buenos Aires (Palermo, Barrio Norte, Recoleta), a wide range of cultural immersion activities, and personal advice and support services throughout your entire stay.
The Mente Argentina Volunteer Program also includes an optional introductory Spanish course during your first weeks in Argentina (Monday to Friday from 9am to 1pm). This is an opportunity to refresh your memory and learn common Argentine expressions as well as specific vocabulary that you will need for your interactions as a volunteer.
Please read below for detailed information about what exactly is included in the Mente Argentina Volunteer Program
MENTE ARGENTINA INTERNATIONAL VOLUNTEER OPPORTUNITIES IN ARGENTINA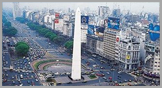 Mente Argentina's volunteers have the opportunity to choose to work in a variety of different fields, including educating children from under-privileged backgrounds, HIV/AIDS counseling, and medical/health volunteering. Through our program, volunteers will have a chance to form a deep connection to the people of Buenos Aires and contribute to the improvement of life in Argentina!
WHY VOLUNTEER IN BUENOS AIRES? WHY CHOOSE MENTE ARGENTINA?
Bringing good people and good causes together is what we do in our Volunteer Program.
If you choose to volunteer in Buenos Aires, you will have the chance to spend time with people you might not otherwise meet, and get have a hands-on experience with local culture. Not only will your time with us enrich your life, but your work on our volunteer programs will contribute to our ongoing effort to bridge the cultural, social, and economic gap which currently exists in Argentina.
We believe international volunteering promotes cross-cultural learning that helps create global awareness and understanding between cultures, which provides the platform for positive change.
Mente Argentina knows that there are many people out there with a lot to give, but often little time. We have designed our Volunteer Program in Buenos Aires with the idea that each person's efforts can really make a difference in the lives of many Argentineans even in a short time frame.
Our goal is to make your volunteer experience in Argentina run as smoothly as possible. Mente Argentina has a team of experienced travel advisors who will consider your interests, budget, language level, goals, and travel plans to select a Volunteer Program that is just right for you.
We are here to make sure your volunteer experience is fun, organized, and productive:
Mente Argentina offers volunteer placements in many popular fields including international business, journalism, medicine, law, human rights, marketing, and more.
Mente Argentina works directly with the most important local volunteer organizations to ensure they get support both financially and from volunteers. Part of your program fee will go directly to the coordinators and organization to help them finance their projects. A constant flow of volunteers means that these people and communities are receiving constant support.
Experience volunteering abroad is rapidly becoming a prerequisite or strongly encouraged experience for jobs in today's global economy.
Mente Argentina Volunteer Participants can often receive university credit for their volunteer placement in Argentina.
The Mente ArgentinaTeams made up of experienced consultants who have the skills to identify concrete volunteer needs within non-profit organizations seeking international volunteers.
Volunteering in another country is an entirely new way to learn how to adapt to and navigate different work environments.
From day 1, you will have the constant support of a personal program coordinator from Mente Argentina!
Compliance to all the legal and formal requirements of your volunteer placement is guaranteed.
Mente Argentina, as intermediary between the volunteer and the host organization, will provide constant and fluent communication.
24 - Hour Support is available to assist you with personal, social, legal, and other issues that you may have during your stay in Argentina.
The opportunity to travel and go on tours with other Mente Argentina Participants.
First Class Accommodation in the best neighborhoods of Buenos Aires (Palermo, Barrio Norte, Recoleta) during your stay is included.
Mente Argentina's unique cultural activities like exclusive tours, dance classes, seminars, concerts, and many others. (Check our Excursions & Activities section for details).

Combine your Volunteer Program with Spanish Lessons! (optional)

Even though it´s not essential that you take a Spanish course in order to volunteer in Argentina, at least a very basic level of Spanish is required. Mente Argentina offers you the possibility to combine your program with Spanish lessons. In this way, you will be able to learn or improve your Spanish while enjoying a unique experience in Buenos Aires.

Lessons take 4 hours and are delivered from Monday to Friday at the MA Spanish School in reduced groups of up to 8 students. These group classes will be combined with individual lessons so that you can reinforce your weaknesses and we can answer your inquiries in a one on one meeting.

Spanish School's teachers are highly qualified and have a vast experience in teaching Spanish as a second language. Therefore, the classes will be interactive and above all enjoyable!

The classes can be attended both in the morning and the afternoon, so they will not overlap with the activities of your program..

WHAT DOES THE MA VOLUNTEER PROGRAM IN ARGENTINA INCLUDES?
Customized volunteer placement that specifically meets your needs and goals
Official Mente Argentina Volunteer Certificate
Exclusive Accommodation in the best areas of Buenos Aires: Palermo, Belgrano, Barrio Norte or Recoleta
Welcome guidance & Orientation
Airport Pick Up
Airport Drop Off
Free Cell Phone
Full access to Mente Argentina Tours & Activities
Mente Argentina Discount Card
Mente Argentina Welcome Kit (backpack, insider's city guide, maps, and more)
Tango Lessons
Health Club Membership: Free Gym membership included
Mente Argentina On-site assistance & Support Services 24/7
Conversation Exchange Partner
Learn more about what´s included in Mente Argentina Volunteer Program in Buenos Aires, Argentina:


MENTE ARGENTINA VOLUNTEER PROGRAM FEE


Download Mente Argentina Volunteer Program Brochure with Prices & Information
Peso total: 128Kg

Book this program



VOLUNTEER PROGRAM IN ARGENTINA: REGISTRATION PROCESS
Ready to Apply? Submit the online Registration Form
As soon as we receive your online registartion form, you will be assigned a Program Advisor who will get back to you to help you finalize your enrollment.